Why Should You Buy a Leather Wallet?
For men, Only their wallet looks like used by Grandpa, they may upgrade it.
But for women, Not only do they quite literally hold identity, but a wallet speaks to their character.

There is no doubt that a wallet is a more personal item than a handbag, which hides your precious things and secrets.
Pros And Cons Of Wallet's Most Popular Materials
Let's talk materials for the perfect wallet. Cotton and synthetic fabrics are okay options, but they'll wear out faster and start to show their age rather quickly. Leather is the best option.  

However, there are many types of leather, and it can be hard to choose and overwhelming. Think of it in terms of building a house, would you build a house out of plywood or oak? The same concept carries over to wallets, don't fall ones that claim to be "genuine" leather...They're genuinely flimsy.

Not all wallets are created equal and we craft our wallets out of the best leather on the market.It's a specially manufactured SUSEN leather.The artificial leather strikes a perfect balance between durability and aesthetics.
What Type of Wallet Should I Get?
There are lots of styles available on the market today from traditional, to modern or graphic. Whichever one you think suits your personality and your style better you should choose that wallet. The wallet style is usually up to one's requirements and need. The wallet styles you can choose from SUSEN's website:

• Bifold – A two-part wallet, which folds in half and is easy to put in the pocket of your jeans.
• Clutch – This type of wallet is very popular and is carried around on the hands. It is available in various designs and shades.
• ID wallet – A small, thin wallet convenient for carrying your credit cards or ID.

As smartphones are getting bigger, so are the sizes of these bags. To meet these needs, SUSEN has innovated a series of purses that balances capacity and style.
SUSEN Continental Wallet holds up to 20 cards, plus all your cash and other necessities, and it's the perfect size for tossing in your work bag.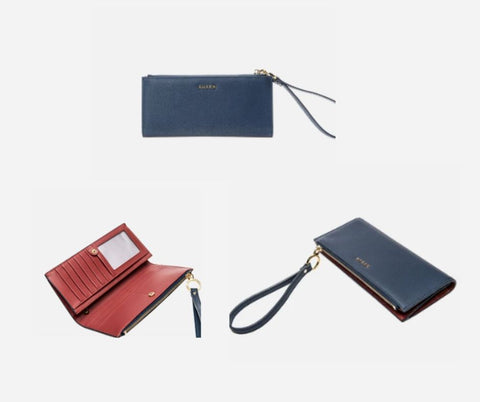 If you prefer not to carry a large purse but still want room for essentials, you'll love the spacious and thoughtfully designed SUSEN Clutch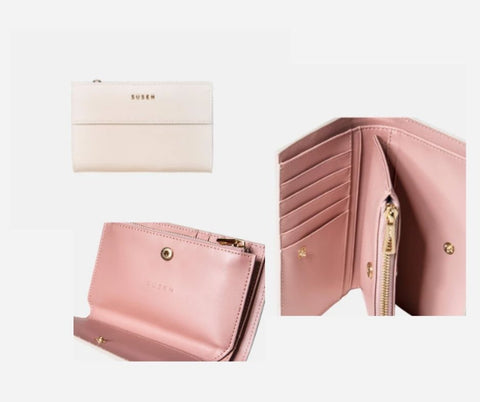 Do you never, ever turn down a loyalty card? The  Blocking Bi-Fold Wallet is about to be your new best friend.